We partner with clients to expand an excessive-functioning eCommerce website that drives income fast, without problems, and efficaciously.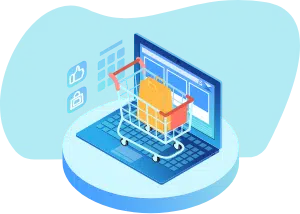 The layout and functionality of your eCommerce website design may want to make or smash conversions and affect your backside line. An eCommerce web page has numerous layers of capability that aren't on fashionable websites, such as an internet server to host a storefront, fee processing, an inventory database, and a complex dispatch system used to send merchandise.
We had a great experience with MUDSoft. They are excellent WordPress and Woo Commerce web developers. They are excellent communicators, very professional and got the work done much faster than we had anticipated. We will certainly go to him for future web development work.
David Dumdie
Executive Director
Had a great experience. Excellent WordPress and Woo Commerce developer with excellent communication. Very professional and friendly behavior. MUDSoft is really awesome, and I will definitely hire him for my future development work.
James
Web Master
MUDSoft is, (if not), the best web developers I have worked with. Very into the details, talks to you, asks you what you needs. Very available to help! I am amazed and would highly recommend their work!
Michael
Project Consultant
Ways To Grow eCommerce User Engagement
Please find out how our marketing professionals assist you in growing ROI with a fresh, innovative eCommerce website.
Sharing knowledge in the shape of high-quality content thru your online channels comes with extraordinary rewards. The human beings that get the threat to learning from you may come lower back for more fabulous. What is even better, they may form a community to percentage your content to different locations and do a part of your advertising and marketing for you.
At the same time, as great content is critical, if your navigation is so complex that human beings can't locate their manner around it, it does not give you any good.
Customers tend to use a variety of devices to make an action critical to you (which includes buying your product) and regularly switch among them. This is why it's miles sincerely necessary to cover all to be had systems.
Each eCommerce website wishes outstanding calls to motion, as they're the primarily visible cues that power your users to do what you need them to do to your pages. You'll generally see CTAs such as "buy now," "click here," "Contact Us," and many others.
Users are visible beings, so you want top-notch photos next to a superb website design. Each website wishes to have high-quality pics in their products that a user can zoom in on. You could additionally cross deeper than that and use images of people using the unique product.
The success of your eCommerce store is highly dependent on how good your user engagement is. Your website needs to provide valuable content and top-notch and intuitive navigation that will lead users through it.